Reliable / Experienced / Professional

COMPLETE SEPTIC SERVICE
We Meet or Exceed EPA Standards

Need to schedule a service or have questions?

239 Clay St., Wheelersburg, OH 45694
Since 1963: three generations of family-owned business
Little's provides full septic services in the Ohio, West Virginia, and Kentucky Tri-State area.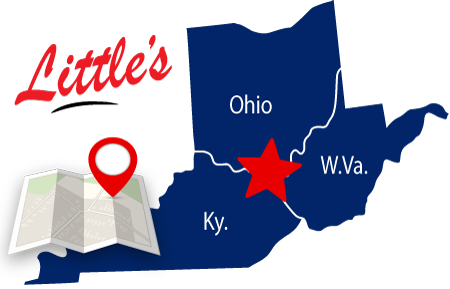 Serving the Ohio, Kentucky, West Virginia Tri-State region!
Little's is your go-to for all your projects related to septic service!

Experienced in design, engineering and installation

Little's is the full-service septic contractor to call for septic systems, septic maintenance, mobile restrooms and more. When you need a fast and dependable septic service, our professionals will come through for you.
Septic systems
(Drip irrigation, modified mound systems, aeration systems with leaching beds)


Septic tank inspections & location


Sump pump and pump well installations


Complete system maintenance


Water line & gas line installations


Plumbing repairs

Drainfield Installations and Repairs
(Your septic system needs a properly installed drain field. This allows the wastewater to dissipate cleanly and filters out pathogens from your septic tank. We can design and install a system that safely removes contaminants, impurities, and other hazards from your septic system.)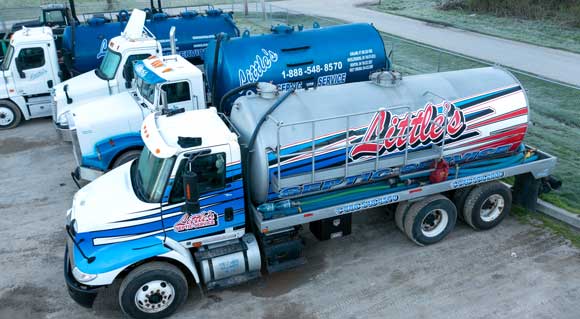 We are a distributor for:
• Delta Whitewater™ Aeration Systems
• Dekorra® Rock Enclosures
• Fralo™ Septic Tanks
• Infiltrator™ Leaching Chambers and Septic Tanks
• Orenco™ Products Barnes Pumps
• EZFlow™ Leaching
• EZset Risers
• Zabel™ and Polylok™ Filters and Replacement Aerator Motors

Please feel free to reach us by sending us a message directly on our website. Just fill out and submit the form in this section and we'll be in touch soon after.