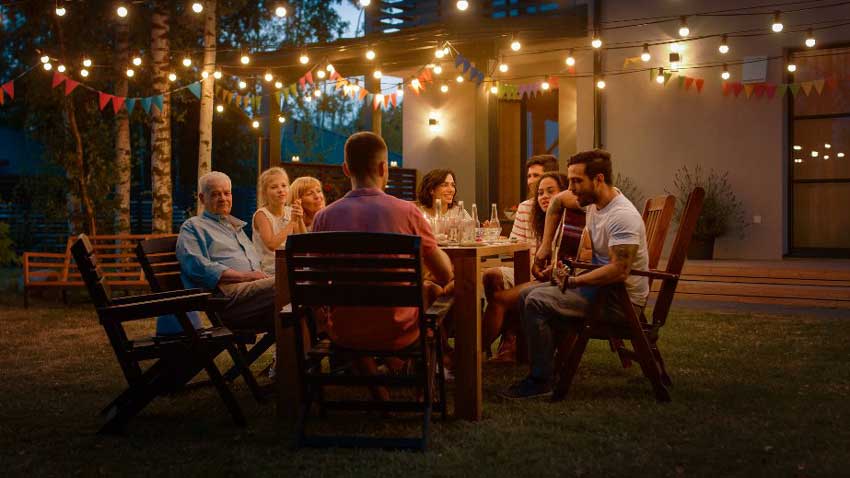 This is — especially as the heat of the day recedes — a vibrant time of year to entertain at your home, either inside or out.
And there is no damper to such an occasion quite like septic system problems.
Bearing in mind, as we've mentioned on this blog before, that an ounce of prevention is worth a pound of cure, and that working to keep your system working properly year-round is the best way to have it working properly when you need it — here are a few summer-specific tips:
Keep deep-rooted plants and landscaping away from your septic system. Roots from trees and shrubs can and will worm their way in and create problems. In areas of your yard or property near your septic system, plant shallow-root perennials or annuals.
Don't drive your vehicle or operate other heavy machinery above your septic system. Even as your system is underground, the drainfield is a fragile part of an intricate system. Also avoid the pipes connecting your house and your tank.
If you're expecting lots of guests and thus extra strain on your septic system, schedule maintenance in advance of your get-together. This is particularly important if you haven't had the system serviced in a couple of years.
Keep an eye on your drainfield. Heavy rain and/or flooding can cause pooling of water or extremely green grass — greener than you would anticipate. If your drainfield isn't working properly, it can't do its job in removing contaminants from wastewater and preventing untreated sewage from getting beyond your septic system.
Water consumption can skyrocket in the summer, between the additional water needed for maintaining landscaping and the higher rate of usage that comes with being at home more. With kids at home and school out for summer, watch out for overuse between laundry, dishwashing and showers. Spread out chores that require water throughout your day or your week.